Starting in 2021, NAHDO presents the Rising Star Award to recognize emerging mid-level talent at a public or private health data organization that is contributing to NAHDO's mission. .
2021 Awardees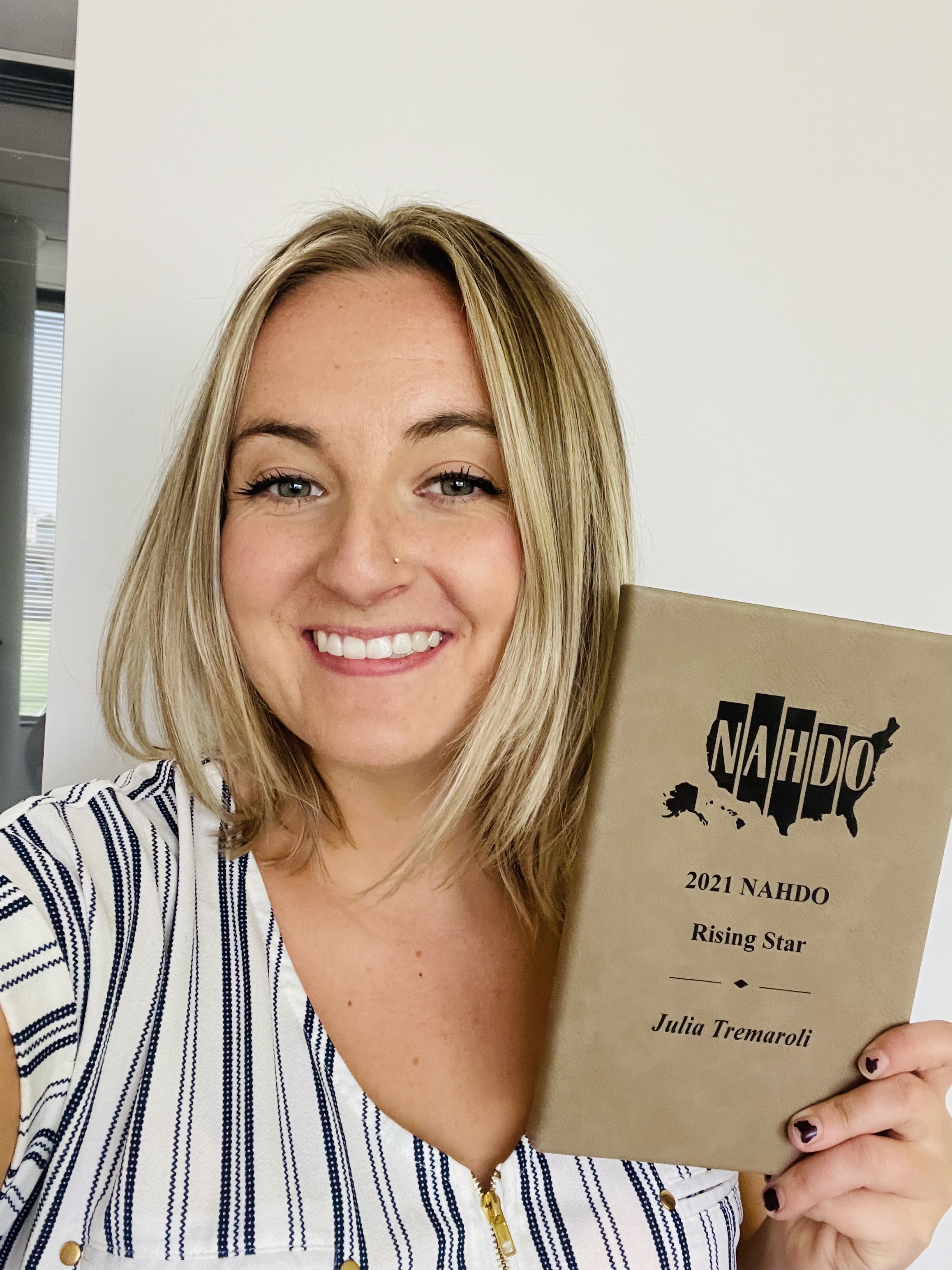 Julia Tremaroli is the Intake Quality and Policy Analyst with the Center for Improving Value In Health Care (CIVHC) in Colorado. In that role, Julia engages data submitters to ensure their submissions to the Colorado All-Payer Claims Database (CO APCD) are timely, accurate, and of high quality. Julia has worked on several projects using data from the CO APCD, including supporting legislation passed to protect Colorado consumers from surprise out-of-network bills (HB 19-1174). She has also led the effort to collect Alternative Payment Model files in Colorado.Julia is receiving the NAHDO Rising Star Award in recognition of her regular participation in many of NAHDO's activities, webinars, conferences, and workshops. Her comments and presentations demonstrate a considerable depth of skill in the APCD space. We appreciate her willingness and ability to share knowledge and skills with colleagues in other organizations.
Erinn Sanstead is a Research Scientist for the Minnesota Department of Health (MDH). In that role, Erinn works to make data from the Minnesota All-Payer Claims Database (MN APCD) more reliable and accessible to researchers and the public. Erinn contributes to a project creating multi-year public use files from the MN APCD that will generate public-facing dashboards to give the public a better understanding of health care in Minnesota. Erinn also has experience and expertise in epidemiology, and she has played a prominent role in Minnesota's COVID response.Erinn is receiving the NAHDO Rising Star Award in recognition of her noteworthy contributions to the Minnesota APCD and NAHDO's mission. We also appreciate Erinn's regular participation in NAHDO webinars and conferences. Erinn is a valuable asset to MDH sharing knowledge and skills with other states pursuing similar work.