Starting in 2021, NAHDO presents the Rising Star Award to recognize emerging mid-level talent at a public or private health data organization that is contributing to NAHDO's mission. .
2022 Awardees
Nicole Fawcett - Nicole has spearheaded efforts to evolve operations for both the Virginia APCD as well as several other VHI data collection programs both in 2022 and over the past several years. Since becoming Data Services Manager in November 2021, Nicole has assumed the lead position within VHI for all APCD and hospital discharge request fulfillment. This is an incredibly large responsibility and a role she has succeeded in immediately. She received this award because of her rapid ascent into a key decision maker role in a mature but rapidly growing health data organization. Nicole embodies the key traits of what someone needs to succeed in a managerial role within our industry. 2022 has been a year of tremendous growth for her and we expect more of the same in the coming years.
Lindsay Kill - In her role as Data Analytics and Information Chief for the State of Vermont, Lindsay serves as an important resource to other users of the Vermont Health Care Uniform Reporting and Evaluation System (VHCURES), Vermont's all-payer claims database (APCD). She is a subject matter expert in the use of claims data and highly skilled in Vermont's APCD environment. Lindsay continuously takes the initiative to make suggestions that allows Vermont's APCD vendor, Onpoint, to make enhancements to data quality and usability. She has participated in NAHDO's Data Quality Forum and has served as a lead for a Vermont user group that helps data users understand and work with the VHCURES data set for research projects. Lindsay was also the analytics representative from the state of Vermont on the New England States Consortium Systems Organization (NESCO) project related to Primary Care Reporting related to pharmacy data. She has been involved in multiple studies during her time with the Green Mountain Care Board, the agency overseeing Vermont's APCD program, and has contributed to many analytic initiatives, including the generation of Expenditure Analysis Reports, providing detailed analytics for the State of Vermont legislative reports, development of an APCD Public Use File, and many others. Lindsay has a keen ability to simplify complex data and analyses for public use and understanding. She brings joy to her role and is a pleasure to work with. All of this makes her an outstanding candidate for the NAHDO Rising Star Award.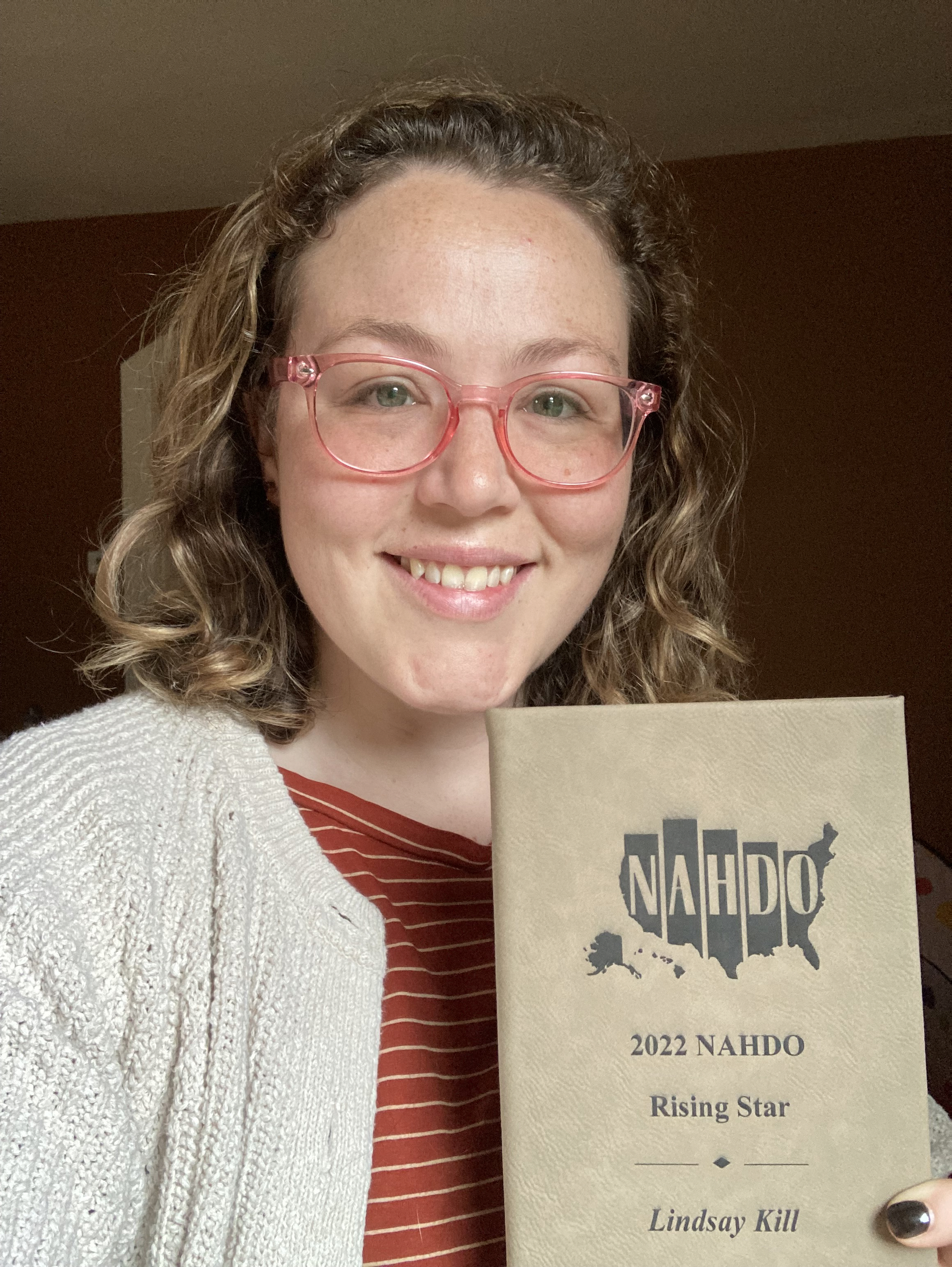 Lindsay Kill, Green Mountain Care Board